Did you hear about the girl in the bubbles? You know the girl in the Matched bubbles? The green, blue and red ones? She took those pictures herself. True story. They're self portraits that were edited to include the bubbles. Sweet!
That's just one of the nuggets of information Ally Condie, author of the Matched trilogy, shared during the launch party for her latest book, "Reached."
I was lucky to be invited to take part in a bloggers conference — organized by Rachel at The King's English Bookshop in Salt Lake City — prior to the event. For about 45 minutes, five bloggers — me, Jessica from Books: A True Story, Jenni from Jenni Elyse, Suey from It's All About Books and Kimberly from The Broke and the Bookish — sat down with Ally and had a pretty candid conversation about books, writing and life in general.
Below are some of the questions and answers that came up during that conversation.*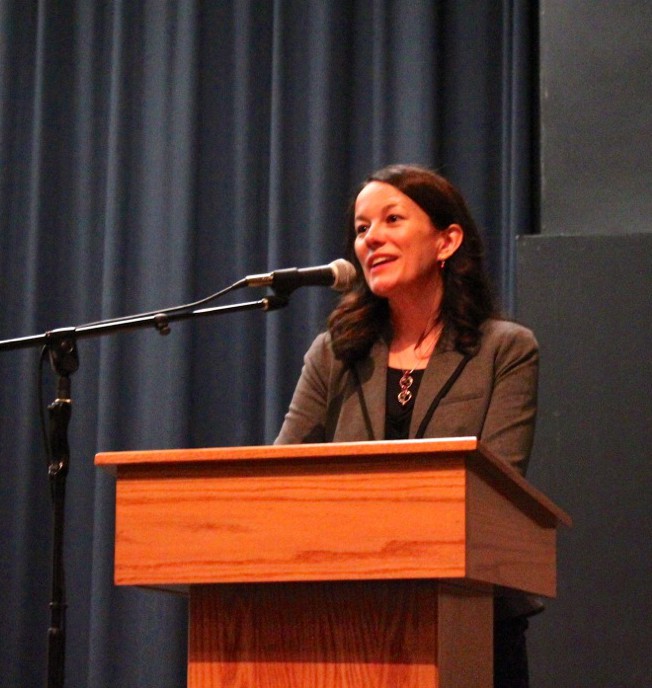 Question: Was it hard for you to choose who Cassia would end up with?
Ally: It was a natural progression. I was open to it going either way. … There's a plague that happens, and I knew a few things that would happen with her, but I didn't know who would make it through the plague. … I would say about a third of the way into "Reached" I could tell where we were heading for who she would end up with, but I didn't know if she would end up with him and the other would survive. I felt like it couldn't be high stakes unless everyone was on the table. So anyone could have died.
Question: How do you feel now that it's all over with?
Ally: It feels really good. I'm really excited. It just doesn't feel done yet … because no one's read it. It feels like I'm just handing it off.
Question: Are you anxious to be done with it an move on to your next big project?
Ally: No. I really want to hang on to it and enjoy it and hear people's reactions. But I am excited to write new stuff. Right now it's kind of all about "Reached" — the tour and the fans, talking to them. I think it will take a couple of months before I can really close the books and really get into the next project, because I really want to savor it. I've been writing it since 2008, and I feel like I want to not rush through this part even though I am excited about the next project.
Question: Can you tell us about the next project at all?
Ally: I'm not allowed to say much, except that it's young adult and probably something along the lines of dystopia or science fiction.
Question: Will it be with the same publisher and agent?
Ally: We haven't signed with them. Agent definitely. We haven't signed with Penguin yet. … My editor at Dutton is fantastic, and I don't anticipate changing that. She's really wonderful and makes the books a lot better. I'm really happy.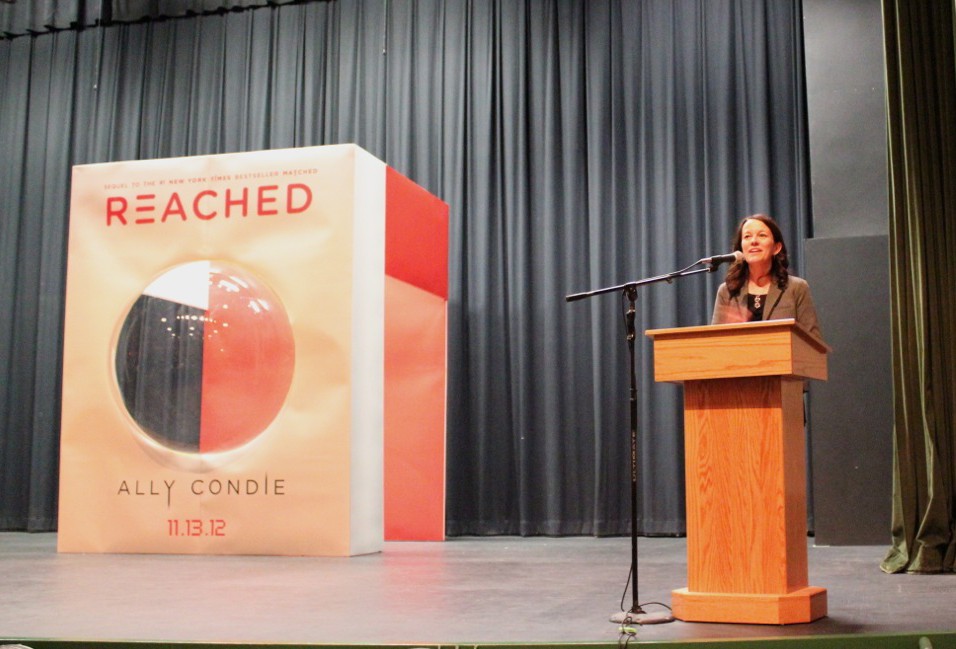 Question: When you first found out "Matched" was going to be published on the national scene, what was your reaction?
Ally: I was really excited because I put all the work into writing it without knowing the outcome. … I'd been kind of lucky because the four previous books I'd written were written under contract. I knew barring them being horrible, we would edit them and then publish them.
With "Matched," I took my idea to Chris, my product director at Deseret Book. I think he's one of the smartest people in the industry. He's very savvy. So I knew I could count on him. … He said I would probably have to take it elsewhere. He said really nice things, but they (Deseret Book) didn't do dystopian. He was really great in encouraging me. …
After that, I was so scared. I had to find an agent. I had to start over. I didn't know if my LDS publishing career would be a drawback or an asset. So I was just afraid. It was a lot of validation after Jodi wanted it and so did seven other agents. We revised it for two weeks. It was mostly the first three or four chapters that she wanted really tightened, and then she took it out to six different publishers and we had an offer within two days, and it went to auction and sold within six. And so that was fast. Very fast, but I felt really good about it because I had spoken with the editors on the phone and so I knew who I wanted. I liked a lot of them, but there was a click with Julie. It felt great.
Question: Do you plan on writing any more books for Chris or do you want to stay on the national scene?
Ally: I want to stay because I feel like I'm lucky and it took a long time to break into it. That said, I would never close the door on working with them, and I do have a couple of ideas for LDS novels that would be fun to write. But I think I wouldn't want to change them for the national market. I would want them to be sort of unapologetically LDS, like speaking to that experience and not having to contextualize it. … Maybe someday I will, but right now I can only do one book at a time.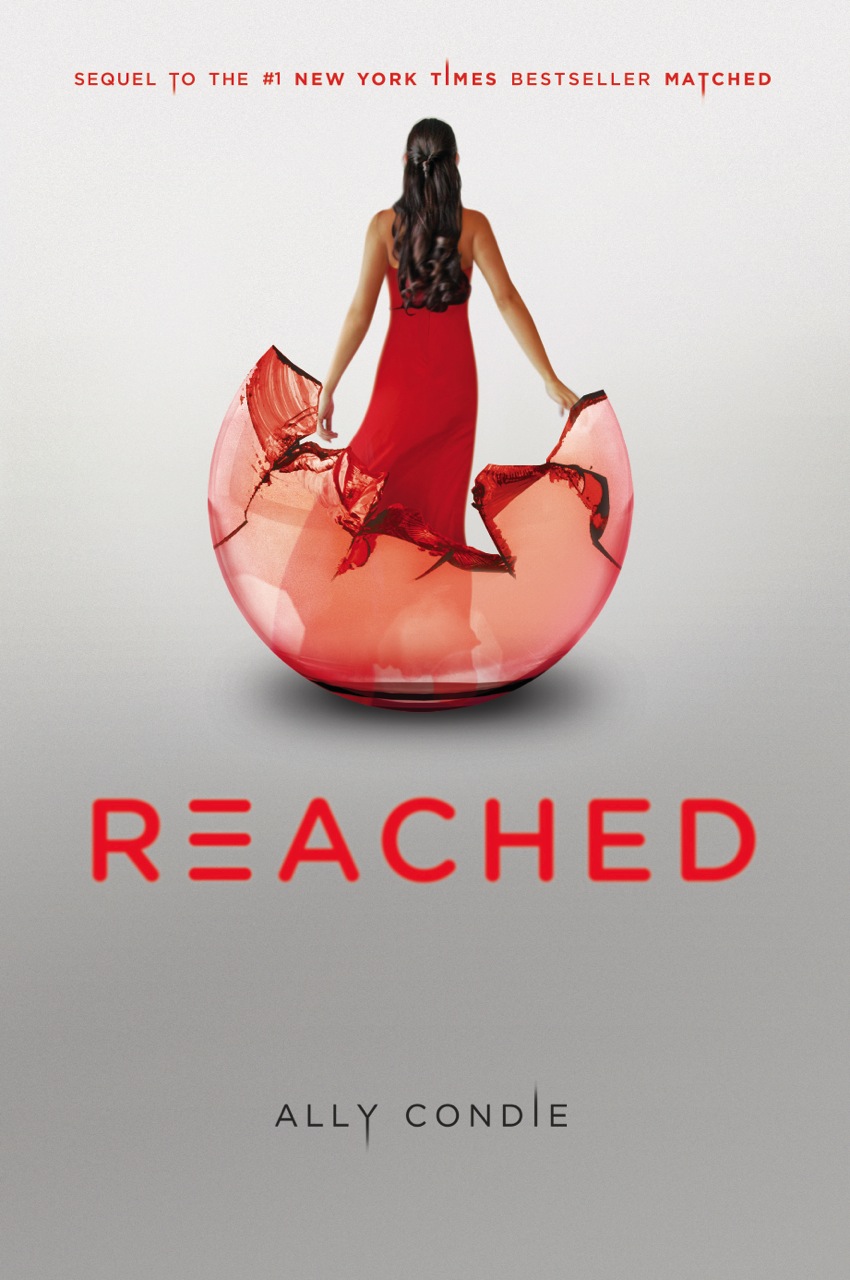 Question: How much did you have to cut during revisions?
Ally: Families in this story were very important to me. Zander has about 100 pages of family that are not in here ("Reached"). Sometimes things get cut, and I think it was the right call, but sometimes you have to write it to know it. There was a version that was shorter and they needed more so I wrote more and then it was too long and it needed to be cut. Overall, I'm sure it was at least 200 pages over the different versions. Maybe 300 if I include draft directions that didn't take.
Question: Is being an author a good job for a stay-at-home mom?
Ally: I love it. Yeah. For the first six books, I didn't have any help. With "Crossed " and "Reached" I hired a babysitter for eight hours a week and that helped. And then this summer I hired a lot of help because we were doing the revisions on "Reached" and it was very tight. I probably had 20 hours a week during the summer. And then I always work all-day Saturday and then in the evening. So it's a great job because it's flexible. You can work it around your kids, but then when a deadline comes, there is an inflexibility you have to work with and at that point, it's a lot harder. Also, because my kids aren't used to that. It's not perfect, but I think it's about as perfect as you can get.
Thanks to Ally and The King's English for making this conference happen. It was a blast!
*Read Jessica's prior interviews with Ally for "Matched," "Crossed," and "Reached."
*This is not a complete transcript.