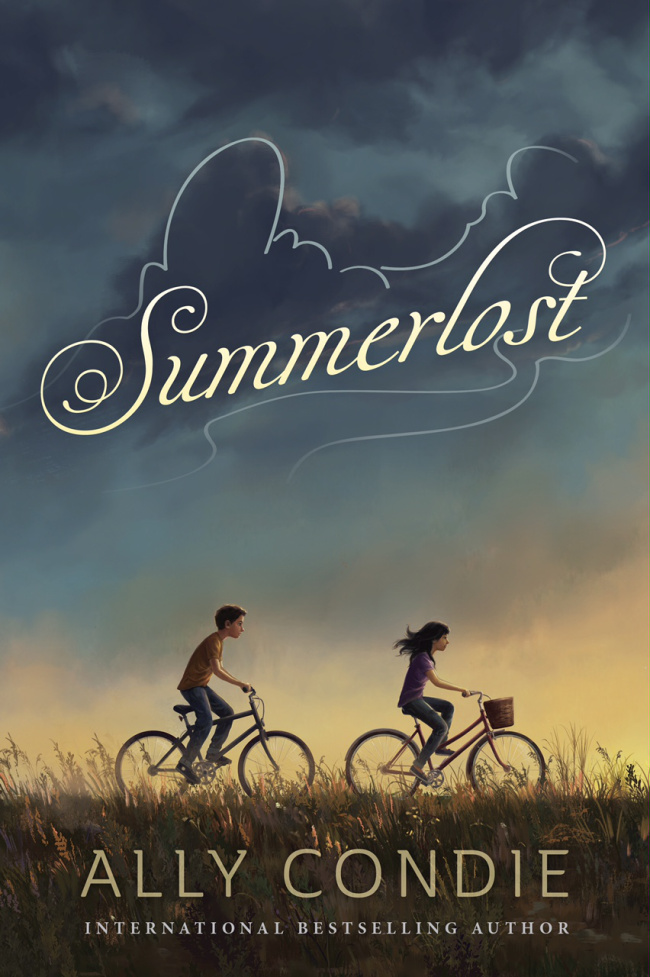 "SUMMERLOST," by Ally Condie, Dutton Books for Young Readers, March 29, 2016, Hardcover, $17.99 (ages 10 and up)
Sometimes you have to get away to find yourself.
Cedar's family has been through the ringer. Last summer, her father and brother Ben were killed in a car accident. This summer, Cedar, her mom, and little brother, Miles, are moving to the town of Iron Creek without them.
Just as her family is getting settled into their new summer home, Cedar notices a boy dressed in costume riding down the street. Like clockwork, he passes every day. When Cedar can't contain her curiosity any longer, she follows him, and her life changes forever.
Leo works at Summerlost theatre festival (think Shakespearean festival), and he quickly befriends Cedar and gets her a job working concessions. Soon, Cedar has a purpose. Part of the magic of Summerlost is tied up in the mysterious and tragic, too-short life of the Hollywood actress who once graced the stage. Her death has always been surrounded by mystery, and Leo needs Cedar's help solving — and exploiting — it. Beyond that, strange gifts keep appearing on Cedar's window; gifts that only her late-brother Ben would leave. Cedar's not sure to believe, but for the first time in a long time, she feels hope.
I've been a fan of Ally's for a long time. In 2010, while I was still working as a newspaper book critic, I interviewed Ally for her then-upcoming "Being Sixteen." Published by Deseret Book, "Being Sixteen" has Mormon undertones, but it also explores what life is like for teenagers and delves into eating disorders and the effect they have on families.
Ally followed up that novel with the dystopian Matched trilogy and the standalone "Atlania." While I enjoyed these books immensely, I'm glad to see her return to contemporary fiction.
Ally has a way of developing characters you immediately care about. It only takes a few pages and then, wham, you have to keep reading. I find that to be even more the case with "Summerlost."
When we meet Cedar, her grief is still very real and very much a part of her daily life. Cedar is strong for her mother and brother, but needs the strength that only comes with true friendship. That she finds in Leo. Cedar isn't the only one who needs a friend. Leo is the odd-man-out in his own home. Cedar comes into their relationship without any outside prejudices. All this comes together to make a compelling and heartfelt novel.
"Summerlost" is quiet and tender. You never feel rushed nor do you feel a lack of purpose. Ally has created a story of friendship and family that rings true whether you have experienced loss or not.
"SUMMERLOST" LAUNCH PARTY
Ally Condie will be at the Provo Library, 550 N University Ave., Tuesday, March 29, at 7 p.m. for the launch of "Summerlost." Free tickets for this event will be available online and at the library's reference desks.  Books will be provided by the King's English Bookshop — you can pre-order a signed copy of "Summerlost" by  calling the store at 801-484-9100 or ordering online.